D&I Advisors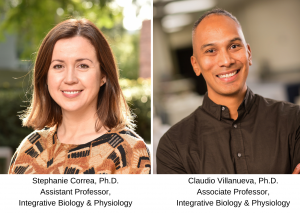 Diversity, Equity, Inclusion and Anti-Racism
Our primary mission is to provide graduate training in molecular biology to outstanding students in an inclusive and supportive environment. We fervently believe that black lives matter and believe it's important to promote an anti-racist culture within our program. We are committed to listening to the concerns of students and identifying ways we can create a community in which each person feels valued and heard.
A Commitment to Transparency
Statistics on our applicant pool, our current student population and our Faculty are available in a number of places.  The MBIDP is part of Graduate Programs in Bioscience (GPB) and through GPB, the Next Generation Life Sciences Coalition. Members of the Coalition commit to collecting and publishing data on various aspects of their programs including demographics by gender, underrepresented minority status and citizenship.
Data on MBIDP enrollment, admissions, time-to-degree, and degree completion by demographics is also available at https://grad.ucla.edu/graduate-program-statistics/ (select Molecular Biology under the "Major" tab for each category). The number of students in the program from under-represented minority backgrounds (URM) has increased from 13% in 2014 to 31% in 2019.
The UCLA Office of Equity, Diversity and Inclusion publishes demographic data on students, staff and faculty, on its "BruinX Dashboards".
A Commitment to Inclusion
A new MBI/MBIDP Diversity and Inclusion Committee, composed of MBI faculty, postdocs and students, will discuss and provide input on MBI and MB-IDP issues involving DEI. Some areas for discussion are mentor training for faculty, promoting diversity in recruitment and diverse representation in invited guest speakers.
A Commitment to Training
We encourage all MBI faculty to take part in mentor training programs to promote inclusivity in their research groups. Two national organizations, Center for the Improvement of Mentored Experiences in Research and the National Research Mentoring Network have developed a mentoring curriculum to support students and faculty at all stages of their career. The Graduate Programs in Bioscience offers an annual Advancing Faculty Mentoring Practices Workshop, which is based on the national curriculum. We are partnering with GPB to plan more frequent training workshops and to report faculty participation to graduate students choosing their rotation labs.
Academics for Black Survival and Wellness provides workshops run by Black academics to educate non-Black academics on anti-Black racism in America and Academia. We encourage our faculty to participate in these trainings and to discuss their implications for the UCLA environment.
Celebrating Achievement
A growing number of our students from under-represented minorities are being recognized for their academic achievements and leadership.
The HHMI Gilliam program ensures that populations historically excluded from and underrepresented in science are prepared to assume leadership roles, including as college and university faculty. The MBIDP currently has 6 students and their mentors who have been awarded Gilliam Fellowships for Advanced Study.
They are:
Jessica Ochoa (Todd Yeates)

Lauren Thurlow (Tracy Johnson)

Raquel Aragon (Melissa Spencer)

Gloria Hernandez (Luisa Iruela-Arispe)

Devin Gibbs (April Pyle)

Clara Cano (Kathrin Plath)

Kelly Kennewick (Steven Bensinger)
Eugene V. Cota-Robles Diversity Fellowships support individuals from cultural, racial, linguistic, geographic and socioeconomic backgrounds that are currently underrepresented in graduate education. Awardees are chosen based on their drive and motivation to overcome barriers in education, their engagement in programs focused on increasing representation of underrepresented groups and their commitment to contribute to diversity and equal opportunity in higher education.   This year (2020) the program will have 22 students supported by Cota-Robles fellowships.     
UCLA Groups Committed to DEI
| Organization | Contact | Description |
| --- | --- | --- |
| AWiSE | awiseucla@gmail.com | Advancing Women in Science |
| AMEBA | ucla.ameba@gmail.com | Association for MultiEthnic Bioscientists' Advancement |
| CDLS | cdls.ucla@gmail.com | Center for Diverse Leadership in Science |
| OCDS | ocds.ucla@gmail.com | Organization for Cultural Diversity in Science |
| SACNAS | sacnas@ucla.edu | Society for the Advancement of Chicanos and Native Americans in Science |
| SPG | uclascipolgroup@gmail.com | Science Policy Group at UCLA |
| Queer & Trans in STEM | qstem@ucla.edu | Bringing together LGBTQIA+ in Science, Technology, Engineering, and Math |
| BSC | bsc@ucla.edu | The UCLA Biological Sciences Council is the graduate student government that represents students within the Biological Sciences. |
How do I report an incident of bias?
The University and the program have a number of resources for reporting bias and obtaining advice and support.
The Office of Ombuds Services is a place where members of the UCLA community–students, faculty, staff and administrators–can go for assistance in resolving conflicts, disputes or complaints on an informal basis. In order to afford visitors the greatest freedom in using its services, the Office is independent, neutral and confidential.
If you observe or are involved in an incident of bias, reach out to a Student Affairs Officer, a Home Area Director, Diana Azurdia, Greg Payne, Hilary Coller, Paul Barber (DEI Director for Life Sciences) or Lynn Gordon (DEI Director for the Medical School). Any of them can help you to report the incident.
Incidents of bias can also be reported here: https://equity.ucla.edu/report-an-incident/
The EDI Office has an Office of Civil Rights. Within that office, you can report UCLA PD incidents to the S,D&C group and report faculty to the Discrimination Prevention Office.
What other resources are available?
The Graduate Programs in Bioscience has a comprehensive list of wellness resources for students in all Home Areas, including the MBIDP. They also provide links to UCLA groups focused on inclusion and diversity https://bioscience.ucla.edu/student-groups