The Memory of Environmental Chemical Exposure in C. elegans Is Dependent on the Jumoji Dmethylases jmjd-2 and jmjd-3/utx-1. Camacho, J., Truong, L., Kurt, Z., Chen, Y.W., Morselli, M., Gutierrez, G., Pellegrini, M., Yang, X., Allard, P.
Protein Labeling via a Specific Lysine-Isopeptide Bond Using the Pilin Polymerizing Sortase from Corynebacterium diphteriae. McConnell, S.A., Amer, B.R., Muroski, J., Fu, J., Chang, C., Ogorzalek Loo, R.R., Loo, J.A., Ton-That, H., Clubb, R.T.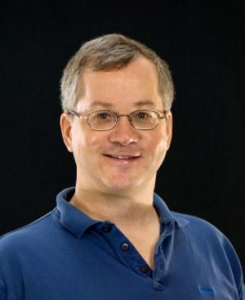 October 25 @ 8:00 am

-

5:00 pm

at 159 Boyer Hall

Professor, Molecular and Cell Biology Laboratory Howard Hughes Medical Institute Faculty Scholar Sal...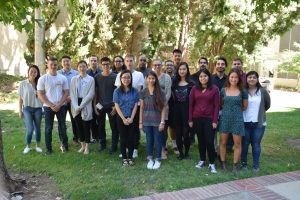 Welcome to the 2018-19 MBIDP First Year Class!