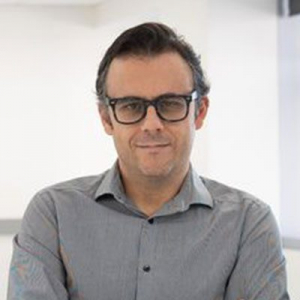 Claudio Scafoglio, Ph.D.

Office Address:
27-200 CHS
Affiliations
Adjunct Assistant Professor,
Medicine-Pulmonary & Critical Care
Research Interests
My research program started from the observation that the modality of glucose transport evolves during the process of cancer development. Our studies in lung cancer showed that pre-malignant and early-stage lesions utilize sodium-dependent transporters (SGLTs) to take up glucose from the environment, whereas advanced and poorly differentiated tumors switch to transporters of the GLUT family. Our current research aims at answering the following questions: – Why do cancer cells need to change their glucose transport system as tumors progress? – Are there metabolic differences between SGLT- and GLUT-dependent cells? – What regulates SGLT and GLUT expression in different disease grades and stages? – What is the relationship between glucose transport system and cellular differentiation? – What are the consequences of SGLT2 knockout or pharmacological blockade on the progression from pre-malignant lesions to invasive cancer, including effects on cellular epigenetics, on the microenvironment, and on the tumor-specific immune response? To answer these questions, we are using a variety of experimental models, including monolayer and 3D cell culture, genetically engineered mouse models, patient-derived xenografts, and chorioallantoic membrane assays. We employ a variety of experimental methods, from molecular biology to metabolic analyses, imaging, and whole genome studies.
Publications
A selected list of publications:
https://sites.lifesci.ucla.edu/mbi-home/wp-content/uploads/sites/191/2015/08/UCL_MBI_logo_40.gif
0
0
navila21
https://sites.lifesci.ucla.edu/mbi-home/wp-content/uploads/sites/191/2015/08/UCL_MBI_logo_40.gif
navila21
2022-12-20 12:20:41
2023-09-25 14:47:16
Claudio Scafoglio